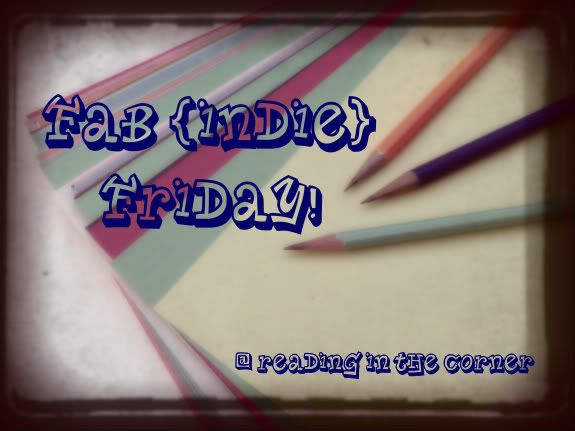 Publisher: Self-pub
Format: eBook
Source: Author (thanks, Kelley!!)
All 18-year-old Briar Greyson wanted was to figure out this whole living-away-from-your-parents thing. Apartment, steady job, cool roommate? Check. Noah, her adorable (albeit elusive) boyfriend? Check. Everything in the life of Briar was pretty good.

Then she and her roommate are attacked on their way home one night. Briar wasn't supposed to survive.

Instead, according to the two guys who saved her, she's turning into the things that attacked her: a vampire. Totally crazy and Not Okay. Now Noah's secrets are coming to light, and he wants Briar dead. Then there are the vampires who attacked Briar to lure out her sister.

Her sister…who died years ago.

(Didn't she?)

The city's body count is rising, and Briar wants to help put a stop to it. But first, she has to figure out who the real enemy is: the vampires, the boy she loves, or the sister she thought she'd lost.
My Thoughts...
Kelley York's debut novel, Hushed, turned me into a bit of an author stalker (and I mean that in the best possible way). I fell deeply, madly in love with her characters and her writing and therefore religiously persistently checked her blog for updates on forthcoming novels. Imagine my excitement when she announced that not only was she publishing another book with Entangled Publishing next year (YAY!) but she was also going to venture into the world of self-publishing. Double YAY! But I've gotten a bit off track, haven't I? You're actually here to see what I thought of her upcoming self-publishing endeavor, right? Well, let me tell you...
It. Was. Awesome.
We've all read our fair share of vampire novels and sometimes it starts to feel like the same thing over and over again with minor twists and revisions. What I really enjoyed about Hollowed was that it established itself as a paranormal/vampire novel early on but didn't let that deter it from exploring humanity. The vampires are good and evil and reflected, in my opinion, the realities of the "real" world in the magical, hidden society of the vampires/witches/etc. The dichotomy between worlds was there but the reality of having to move from one to the other, as Briar has to cope with doing, is realistically portrayed as a struggle--the constant need for a reminder that she is no longer human and cannot be a part of her old life, the constant questioning of inherent good or evil.
The characters are immensely well-done. If you've read many of my reviews, you'll know that characters can make a novel for me (and I know it's the same for many of you). The characters in Hollowed were fabulously real. I found myself strongly connected with Briar in her struggle to accept what she had become and find a way to maintain the good parts of her personality as her mind and body adjust to changes associated with being a vampire. She's a conflicted, flawed character and I really enjoyed reader from her point-of-view. On top of a strong MC, Hollowed provides a depth of minor characters that strengthen both the plot and the reader's attachment to the novel. I found myself incredibly intrigued by Cole, Oliver, Noah, Daniel, and Ruby. Their personalities, decision, and actions all work with the novel as a whole to make it great.
This is one of those times that I feel like I've struggled to articulate what I really enjoyed with this novel so you're just going to have to trust me that I really liked it. I found it immensely difficult impossible to put down once I started reading it. The well-developed characters and excellent writing made this a book that I definitely recommend picking up when it is released (that is, if the premise at all interests you--which only you can know). I believe that you'll be getting every penny's worth.