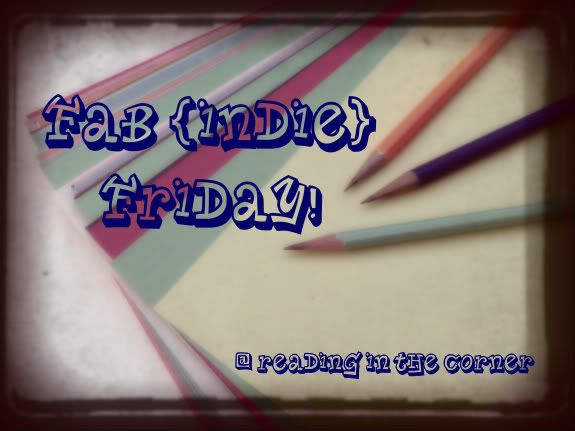 Release Date:25 May 2012
Publisher: Self-pub
Format: eBook
Source: Purchased from B&N
Get a copy!
Amazon
|
B&N
(It's only $3.99 and totally worth it.)
When Jacqueline follows her longtime boyfriend to the college of his choice, the last thing she expects is a breakup. After two weeks in shock, she wakes up to her new reality: she's single, attending a state university instead of a music conservatory, ignored by her former circle of friends, stalked by her ex's frat brother, and failing a class for the first time in her life.

Her econ professor gives her an email address for Landon, the class tutor, who shows her that she's still the same intelligent girl she's always been. As Jacqueline becomes interested in more from her tutor than a better grade, his teasing responses make the feeling seem mutual. There's just one problem—their only interactions are through email.

Meanwhile, a guy in her econ class proves his worth the first night she meets him. Nothing like her popular ex or her brainy tutor, Lucas sits on the back row, sketching in a notebook and staring at her. At a downtown club, he disappears after several dances that leave her on fire. When he asks if he can sketch her, alone in her room, she agrees—hoping for more.

Then Jacqueline discovers a withheld connection between her supportive tutor and her seductive classmate, her ex comes back into the picture, and her stalker escalates his attention by spreading rumors that they've hooked up. Suddenly appearances are everything, and knowing who to trust is anything but easy.
My Thoughts...
The best feeling ever: taking a chance on a new indie author and being so pleasantly surprised. That's how I felt the first time I read Tammara Webber's
Between the Lines
. She totally earned my respect with that book, and I was excited that with
Easy
she was venturing into the YA-M/New Adult "genre" (?), which I'm totally loving as of late. (Gosh, finally some really great college pro-tags. Where were these books when I was 18?!)
Easy
explores facets of college-life and drama that so many people can relate to--relationships, friendships, roommates, parents. You name it--it's here and it's very realistically written.
There was something about Jacqueline that I really connected with on a deep level. I'm not saying that we had similar college experiences--because thank heavens that's totally not the case! However, her character was so realistic and her reactions to the things going on in her life seemed very, very real. She was vulnerable but tough and I liked that about her.
Lucas and Landon--they're both perfect for the ways that they fit into where Jacqueline is in her life at the time she meets (or "meets") them. I liked Landon's flirty emails and it felt like it was almost the safest way for Jacqueline to initially explore the idea of a relationship beyond her ex-boyfriend. Lucas was the "bad boy" that wasn't Jacqueline's type but so totally actually was, if that makes sense. I loved getting to know him so much and he was always surprising me (not always in good ways but he generally redeemed himself).
I honestly don't want to say too much about the story because it has a lot of depth and multiple layers that you should discover for yourself. It was an utterly engrossing read and it made my recent flight and airport wait bearable because it completely whisked me away. This is a great read for high school seniors and college freshman (and well, anyone else looking for a good mature YA read because let's be honest--I don't fall into either of those categories).