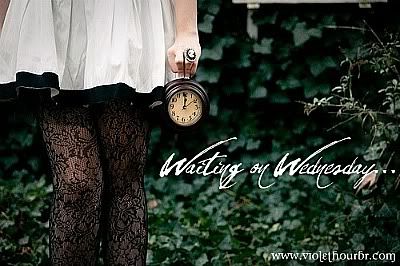 "Waiting on Wednesday" is a weekly event hosted by Jill at Breaking the Spine where we share upcoming books that we're eagerly awaiting.
I'm Not Her by Janet Gurtler
(c) 1 May 2011 by Sourcebooks Fire
Goodreads description:
Brainy Tess Smith is the younger sibling of the beautiful, popular, volleyball-scholarship-bound Kristina. When Kristina is diagnosed with bone cancer, it drastically changes both sisters' lives. Sometimes the things that annoy us the most about our siblings are the ones we'd miss the most if we lost them.
You have to admit that this sounds beautiful in that "cry your eyes out" way. I really enjoy reading these occasionally (not too often because...well...I don't actually ENJOY crying all the time when I read). I think it hearkens back to a minor obsession with Lurlene McDaniel's novels when I was much younger. Also, I've kind of been in that kind of mood since reading
If I Stay
by Gayle Forman.
What are you waiting on this fine Wednesday?