Just your average boy-meets girl, girl-kills-people story...

Cas Lowood has inherited an unusual vocation: He kills the dead.

So did his father before him, until he was gruesomely murdered by a ghost he sought to kill. Now, armed with his father's mysterious and deadly athame, Cas travels the country with his kitchen-witch mother and their spirit-sniffing cat.

When they arrive in a new town in search of a ghost the locals call Anna Dressed in Blood, Cas doesn't expect anything outside of the ordinary: track, hunt, kill. What he finds instead is a girl entangled in curses and rage, a ghost like he's never faced before. Since her death, Anna has killed any and every person who has dared to step into the deserted Victorian she used to call home.

But she, for whatever reason, spares Cas's life.
My Thoughts...
Anna Dressed in Blood is a must read! Ms. Blake has woven a ghost story together that will thrill and terrify you while along the way you fall in love with her characters.

Cas Lowood has moved to Toronto with one goal: kill the infamous "Anna Dressed in Blood." Anna has killed a countless number of people since her untimely, mysterious death in the 1950s. Cas learns during his first encounter that Anna isn't just a normal ghost--but just what is she? Anna isn't the only thing that's "different" about Cas and his mom's new home. For the first time, Cas finds himself unable to avoid one thing that he's always been able to avoid in the past--making friends. Cas slowly learns to accept the help and friendship of his small group of companions while attempting to free Anna from years of torment.

Cas was a fabulous character. I really enjoyed getting to know him throughout the story because whether he realized it or not, he did a lot of growing up in the novel. I think that his expectations for his life changed as he finally learned to let people in to his life and his expectations of ghosts changed as he got to know Anna. However, what really shined for me in this book was the "side" characters--especially Thomas and Carmel. Ms. Blake doesn't just throw in a couple of friend characters at random. She really spent time developing these characters and weaving them into the story. They had roles to play throughout--both in uncovering Cas' character and moving the story along.

This book really offers a lot of different attractive elements for a vareity of readers. You've got the scary ghost who kills people, the contemporary friendships, the magic, and the romance (yes, there's romance!). The quick pacing keeps the story moving and is guaranteed to really suck you in. You won't want to put this one down until you've turned the last page!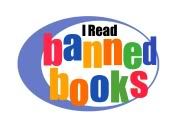 Source: I received this book as part of an ARC tour.